Upgrade Your Living Room on a Budget Estimated by MyJobQuote
Upgrading your living room on a budget is very rewarding, as it is where we spend most of our time relaxing and recharging our internal batteries. As you look around your room, what would you like to upgrade or change? Can you do this on a budget?
Here are ten ways you can upgrade your living room on a budget.
Upgrade your flooring
Change or add a new fireplace
Redecorate your living room walls
Change your layout – move the furniture around
Expand your living room lighting
Change the accessories
Swap out lampshades
Hang pictures on the walls
Add mirrors for reflection
Include rugs and blankets
All these options can be done over time and on a budget, all you need to do is decide which you will do first to improve your living room and make it feel fresh so you can relax more.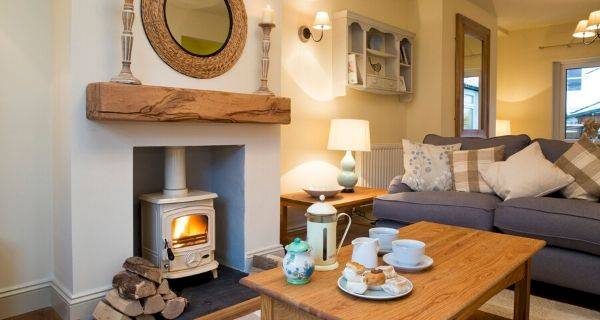 Upgrading Your Flooring
Laminate flooring is easier to keep clean & maintain, but carpeted floor will make your room feel warmer and cosier. You'll be pleasantly surprised by how homely new thick carpet will feel.
If you have had one or the other, it might be time to swap and give something new a try. Maybe adding fresh flooring is just what your room needs to feel extra cosy and warm.
Change or Add a New Fireplace
Electric & gas fireplaces both offer benefits & drawbacks. Electric fires offer low maintenance with an energy-efficient design and does not require a flue or chimney.
Gas fires heat the room much faster and adds character with the effect of the flickering flame without any mess of a fuel fire. Gas fires are also typically more cost-effective than electric fires.
Create a cosy space to relax – receive up to three free quotes from a local heating engineer today. You can read further about the topic at MyJobQuote